This disgusting loser is rishabh. he paid Mistress Kiara to be featured here lol! Be sure to check out the blog post Mistress Kiara wrote about 'her' on Blackmail Fetish! There is tons more info on 'her' sissy loser ass there lol!
Want to surrender to the best humiliatrix and blackmail Mistress like diana? Visit My website, Mistress Kiara's Dungeon, or follow Me on Twitter at @HypnoFemdom!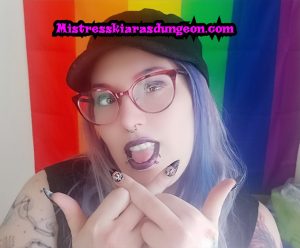 ADMIN NOTE: you too can get immediately posted, featured, and rated by using the buttons on the featured page. Click Here for details.
Please follow and like us: