Do you have a small penis humiliation or femdom website? Rate my tiny penis has a growing traffic base consisting of hundreds of unique viewers ready for you to take advantage of! Since we don't sell anything directly from our website to our readers, these customers aren't coming to you 'second hand.' They will go to your website without having spent anything on ours, which means more money for you and your business! Interested? Send an email to the web Mistress – Mistress Kiara – dominakiara@gmail.com
Disclaimer: When you purchase advertising on rate my tiny penis, you are purchasing an ad space. The ad space does not necessarily entitle you to any other advertising on rate my tiny penis, or any of my other websites. Small penis humiliation & Femdom websites and clipstores only. This is a sph and femdom website. It's fine if you have a clip of you fucking your boyfriend/girlfriend, but this is not the place for it.
There are several options available for sph and femdom websites to advertise on rate my tiny penis. When submitting your advertising request, be sure to inform us as to which advertising option you would like to purchase. Please note that our ads are limited per month to assure maximum exposure for each of our advertisers. Here are our advertising options:
Option 1: 200 x 200 banner in the sidebar – $25.00 per month, $200 for 12 months,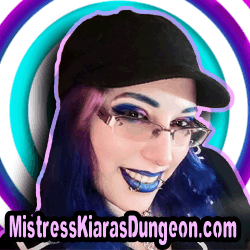 These banners appear along the right sidebar of every page. The larger size makes it easier to use bigger, sexier femdom, sph, and fetish pictures in your advertisement graphic. And since the code goes in the sidebar, your ad will be featured on every page of rate my tiny penis! We will not accept any more than 10 sidebar banners each month to ensure that you get the most traffic possible!
–
Option 2: 468 x 60 banner at the top of the page – $20.00 per month, $150 for 12 months




This option puts your banner front and center, right at the top of every page. Your banner will be featured right below the rate my tiny penis header so you will literally be the first one everyone here sees! Your banner will go in a rotation with no more than 9 other banners.
–
Option 3: 125 x 125 Footer Button – $15.00 per month, $150 for 12 months


This option puts your button in the footer of code of the site! That means your banner will be viewed on EVERY page of rate my tiny penis!