I am Daz from UK, I been married for 17 years to my gorgues hot wife.
She recently had a date with another guy which led to some passionate sex at a hotel. She really enjoyed it and wants to carry on. We used to have sex about once a month, they had sex about 12 to 13 times alone that night. I have never seen her glow so much or so wet and horny each day. So I am sure its only for the good.
She has had a serious talk with me and said she loves me and never wants to break up etc. But she said its only sex with him and that I must be okay with that as she is completely open and honest. I love her, so I think its best I be her cuck and let her have the sex she deserves.
My 4 inch cut dick which is not thick, more like a pencil ie very thin. Does not really satisfy her needs!!. Her lover is a guy with really Huge thick white uncut cock and is also a heavy cummer.
I think I have answered my own question.
But I would still like your views ! In fact, i want them so much that i repeatedly bothered Mistress Kiara on Her days off because i feel like my tiny nipple dick is more important than Her having any time to Herself!
PS – This is Mistress Kiara and I added that last part… Seriously, fucker, get a life!
Anyone else want to pay to be posted here, or on My websites? you know where to find Me…
Mistress Kiara's Dungeon and Blackmail Fetish
OR if you want to be an extra good bitch, go sub to My AVN Stars!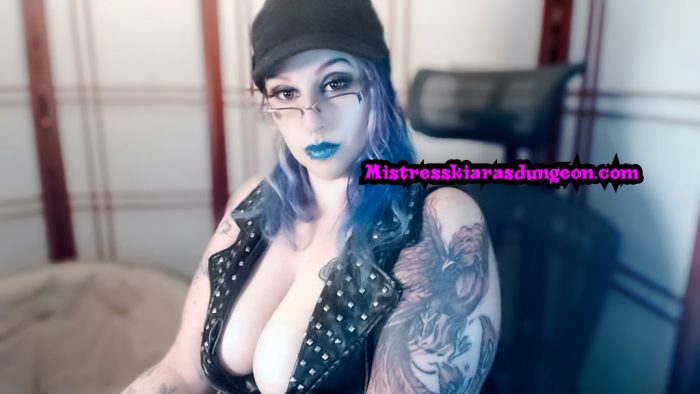 ADMIN NOTE: you too can get immediately posted, featured, and rated by using the buttons on the featured page. Click Here for details.
Please follow and like us: