LOL I love when davey calls Me out of the blue just because he's feeling like the little pindick loser that he is and craving My small penis humiliation! And honestly, who can blame him for feeling like a loser with a dick that small? And since someone pantsed him when he was in high school (and he lives in the same little town still) EVERYone knows too! he doesn't even bother flirting anymore because he knows it's useless to even try xD
Be sure to rate davey 1 star below and leave a comment too so he knows exactly how you feel about his 'short comings" LOL!
Anyone else want to pay to be posted here, or on My websites? you know where to find Me…
Mistress Kiara's Dungeon and Blackmail Fetish
OR if you want to be an extra good bitch, go sub to My AVN Stars!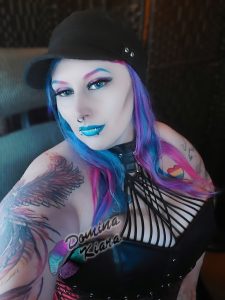 ADMIN NOTE: you too can get immediately posted, featured, and rated by using the buttons on the featured page. Click Here for details.
Please follow and like us: